Horse conformational defects may be acquired from a build-up of muscle restriction.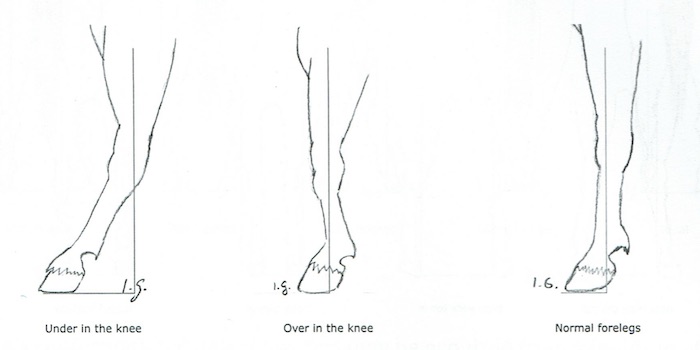 Many times I have seen a horse's rear leg turned in or out from a hip joint problem. These conformations defects will be made up from a combination of tight gluteals and fascia constriction, tight hamstrings pulling on the pelvic girdle and other associated issues.
Muscle conformation defects or abnormalities of the equine leg are more commonly seen locked forward or backward from the knee.   If you notice your horse has these non-ideal characteristics, massage maybe a way you can help your horse back to form.
For more details about massage techniques – where and how to apply them to the horse please go to Amazon to buy a copy of my book. I also offer Remedial Horse Massage Training all over the world. Call me to book an session for your community.